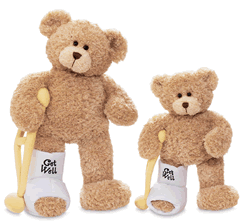 Last week I complained about my knees hurting. I decided to act upon the pain immediately and cut down my mileage last week by 50%, down to 40km, and this week has started off on the right foot.
I biked 25km in 55minutes on Sunday night and the knees felt about 90% throughout. I tackled a 10km steady run last night at 4:30/km and it also felt great, at about 90% on both knees (with a few slight twinges on the left knee as I ran).
I've been trying to tweak my form lately, trying to eek out a little more efficiency while trying to minimize any heel striking and subsequent knee pain. Overall, I think it's successful. I no longer have any heel pain (I'm glad I avoided the plantar fasciitis thanks to my acuball mini and some plantar fasciitis stretches which I will detail later this week.) and I my knees are definitely recovering. However, there are times when I am running that if I over analyze and try and micromanage each of my strides that I find myself with some knee or foot pain that instantly disappears once I let my mind float freely and just run. So I'm taking this revelation along with my need to improve my form and am hoping I can somehow find a happy medium between controlled and natural. I'll keep everyone posted on how that progresses.
It's officially rainy season in London and we've got back to back rainy days, hopefully I can make it out tonight for an easy 12km run. Cheers!